PracticeCFO's Diversified Approach to Investing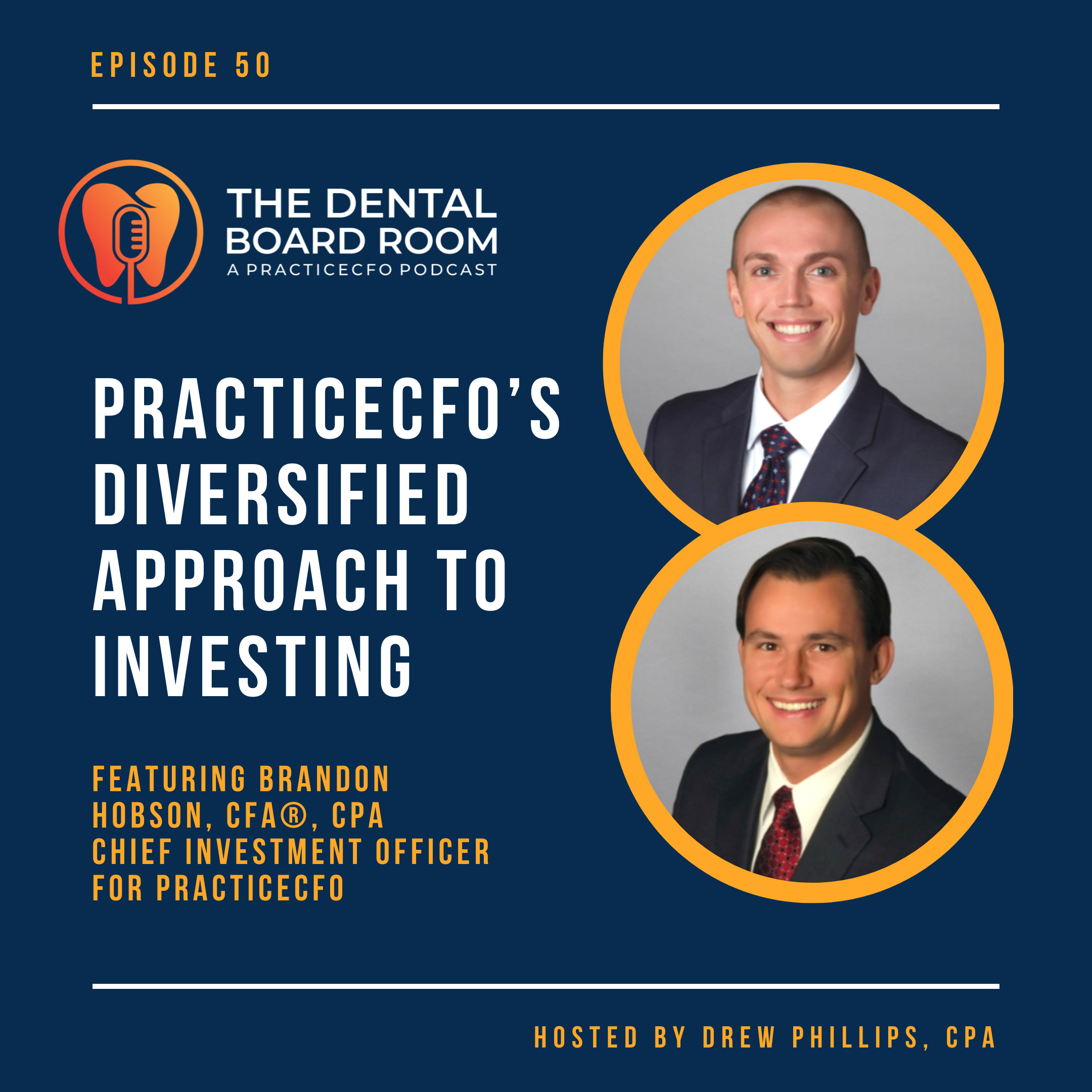 What's the smartest way to invest your money to win in the long term? Dental practices benefit from being in an industry that is mostly recession proof. But can you build an investment portfolio that will also survive an economic downturn? Brandon Hobson, CFA®, CPA serves as Chief Investment Officer at PracticeCFO. On this episode of The Dental Board Room, he joins host Drew Phillips to continue their conversation on investing in the current economy. Brandon and Drew discuss several factors impacting the economy right now, including the Fed rate hike cycle, the pause on student loan payments, and the US labor market. Brandon shares the thinking behind PracticeCFO's diversified approach to investing, explaining how we're managing our client portfolios and why we allocate more to value stocks than growth investing. Listen in for insight on the relationship between bonds and the banking sector's recent instability and learn the investment strategies that will help you and your practice thrive in an uncertain financial landscape.
This commentary contains general information that is not suitable for everyone. The information contained herein should not be construed as personalized investment advice. Past performance is no guarantee of future results. There is no guarantee that the views and opinions expressed in this commentary will come to pass. Investing in the stock market involves gains and losses and may not be suitable for all investors. Information presented herein is subject to change without notice and should not be considered as a solicitation to buy or sell any security.