Learning the Legal Side of Dentistry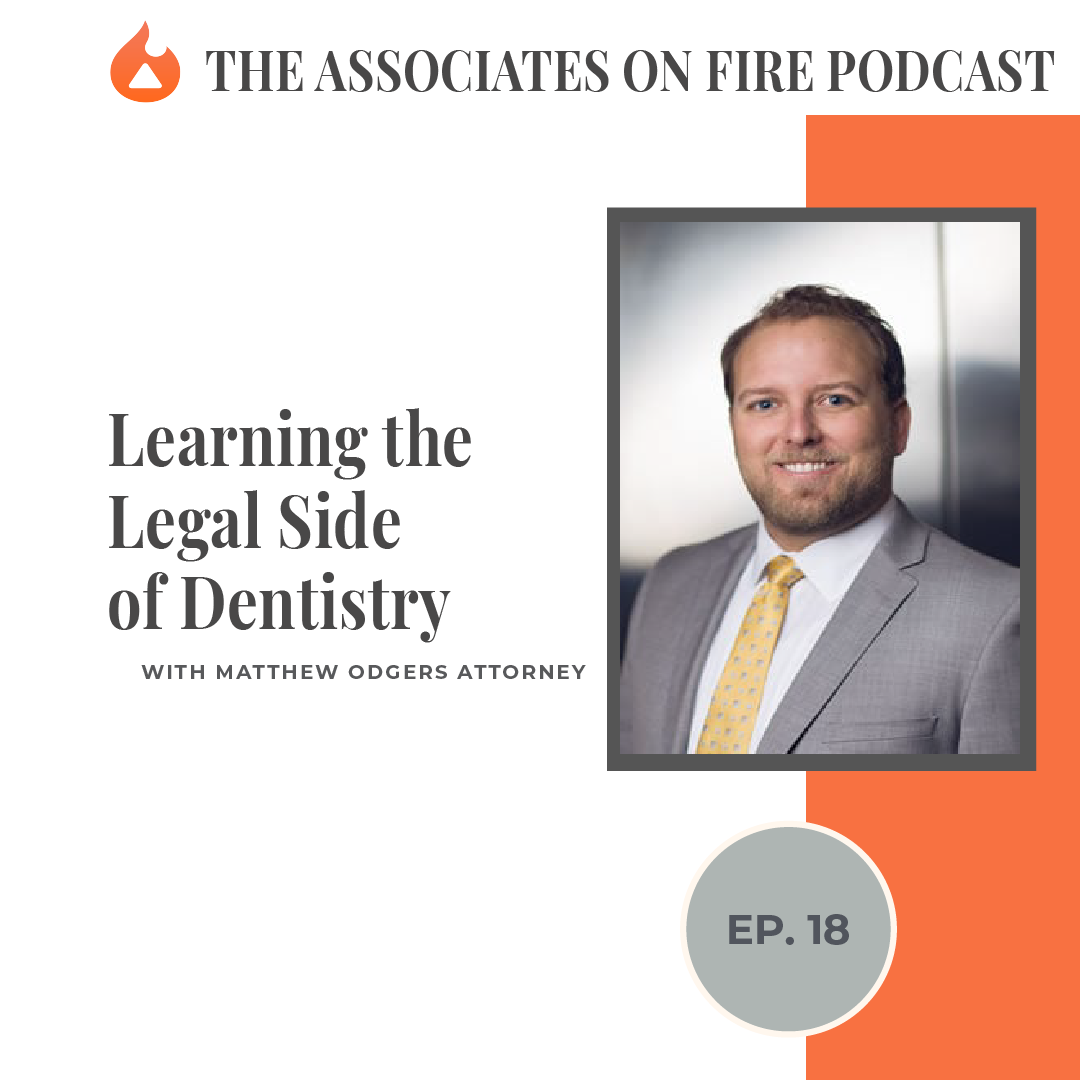 In this week's episode of the Associates on Fire Podcast, we have dental attorney and CEO of Acquire Dental Law, Matthew Odgers, on the show to walk our aspiring dental practice owners through the legal aspects of purchasing a practice. Matt also gives our listeners a taste for how his company is leveraging technology to change the dental industry's legal landscape for the better. One of our goals in this episode is to strip out the fancy legal jargon and deliver plain English explanations around the legal aspects of purchasing a dental practice. As our man Einstein said, if you can't explain it simply, you don't understand it well enough! The legal topics that we'll cover today include:
Pre Letter of Intent negotiations
Letter of Intent submission
Important provisions in the Purchase and Sales Agreement
The Purchase and Sales Agreement negotiation process.
Legal concepts during lease negotiations.
Critical Legal Due Diligence items.
https://odgerslawgroup.com/