Estate Planning 101 for Dentists
by

Wes Read CPA, CFP®

August 10, 2023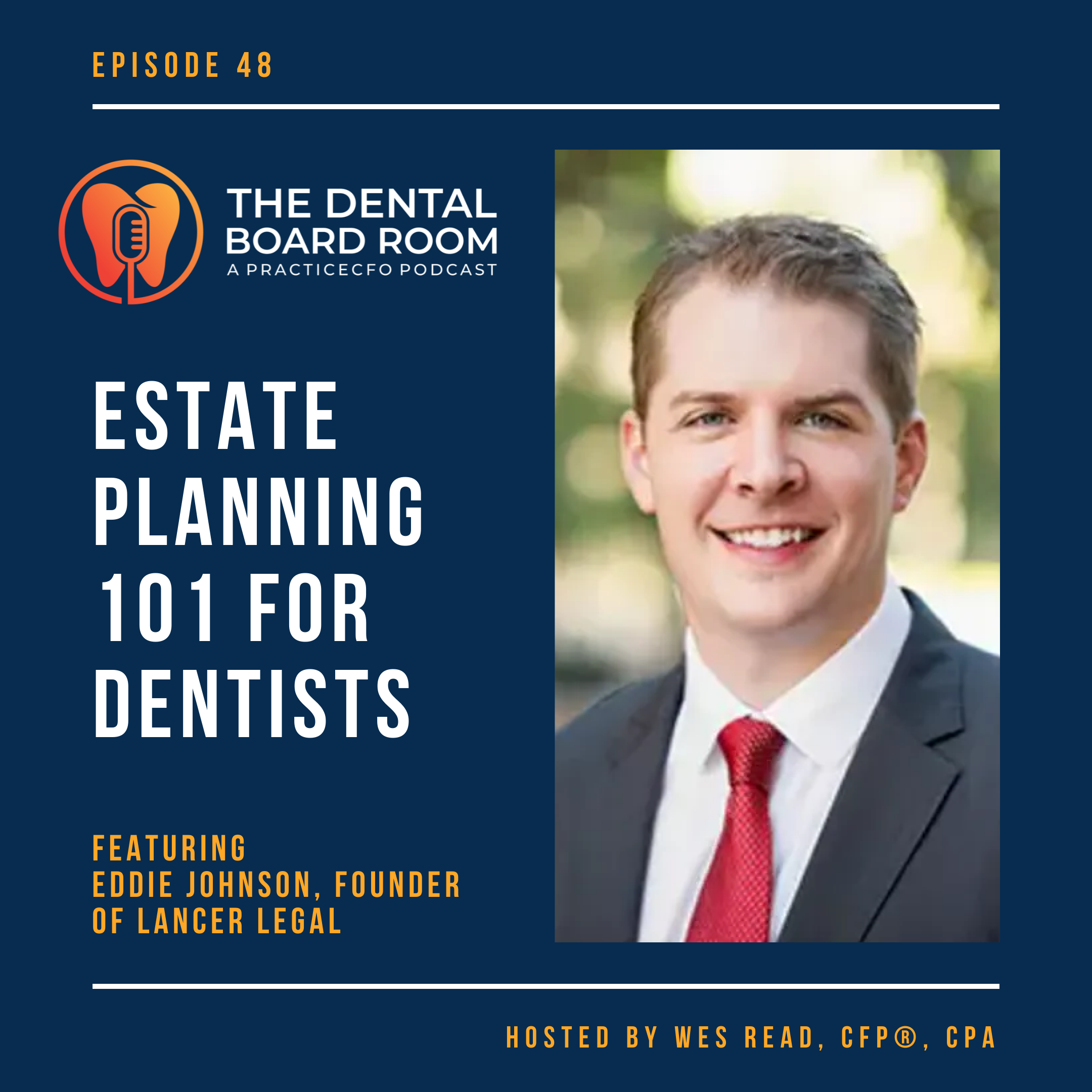 Dentists can better prepare for their future by establishing a well-drafted estate plan. All too often, however, they delay doing so until it's too late. If a dentist becomes mentally incapacitated (or worse, passes away) without an estate plan, they leave it to the state to decide how their assets will be distributed. That is a long, public, and expensive process. Additionally, this can create confusion and conflict for survivors. In this episode, we are honored to interview Eddie Johnson of Lancier Legal. His firm practices primarily in estate planning, and his expert-driven guidance in this podcast helps us navigate this world with ease. One way he does so is by laying out the primary documents of a strong estate plan for dentists. These include:
Living Trust
Will
Power of Attorney for Finances
Power of Attorney for Health Care
A HIPPA Release
Moreover, you'll learn how your dental practice can be affected by not having an estate plan in place. Final note. Estate law varies by state, so be sure to engage an estate planning attorney in your state for appropriate guidance.